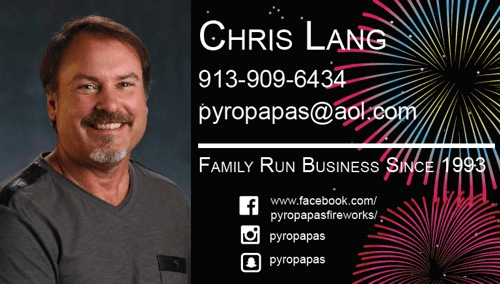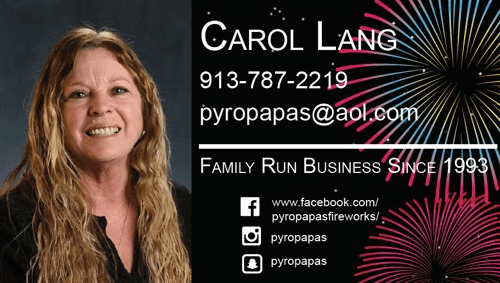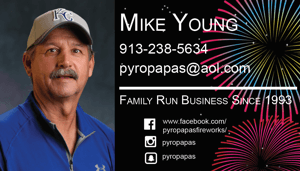 Why Buy Your Fireworks From Pyro Papas?
We take extreme pride in bringing you the best Consumer Class C Fireworks in the Midwest. We specialize in high quality fireworks, affordable pricing and excellent performance. 'IF WE DON'T LIKE IT – WE DON'T BUY IT'. We are known for our HUGE variety of products, top of the line brands, and best prices across the board! We promise to do our part to ensure that all of our products, performs as they should (when used properly) or we will replace it free. We are a large enough company that we are able to offer competitive pricing on the best, most reliable and innovative firework products in the industry, but small enough that we are able to provide an unmatched level of personalized customer service. You are purchasing from a trusted name in the fireworks industry with a long-term track record of proven performance and reliable service.
We give you an advantage of not having to shop the other stores because we have done the research for you. As a licensed distributor we search the nation's top quality designer labels for recognized, yet unique, brand identities. By consolidating all brands that we carry in one location, you receive the best pricing discounts, saving you money, time, and hassle.
How PYRO PAPAS FIREWORKS was created……
As a newly divorced, young lady, Carol found herself without a retail fireworks business to manage. She knew the business well from her previous ownership during her prior marriage and management of warehouses in Spring Hill and Ottawa, Kansas. She knew she still wanted to be involved in the business she loved, and approached her close friends, Julie and Mike about becoming partners in a new adventure.
Alas…… J. C. Freedom Fireworks was born in the summer of 1993.
Funny story about the name. J was for Julie, C was for Carol and Freedom was initially to celebrate Carol's recent divorce, but happened to fit the reason everyone celebrates the 4th of July!
In 1999, Carol married Chris, adding another great addition to the partnership. Each person brings their own unique strengths, creativity and expertise to the business, creating the perfect TEAM.
As business grew they decided to create a "New Name" and "Logo" as they moved forward in their endeavors.
The guys thought the new name should be created about them, since the girls had JC Freedom named after them previously.
Since both Mike and Chris are called Papa by their Grandchildren, and are huge Pyro-Maniacs, their new name was launched…and….PYRO PAPAS FIREWORKS……is now a household name! The new LOGO includes pictures of the two Owners, because Mike and Chris are the true…….PYRO PAPAS!
Service
Our management teams are amazing! They have worked in our business for many years, and share the love for fireworks that we do. We are honored to provide these friendly, knowledgeable and helpful people to assist you in the selection of fireworks for your family celebration. They attend meetings and product demos to help create a friendly professional experience when you shop at PYRO PAPAS FIREWORKS. We hope you leave our stands with more knowledge, than when you arrived. We not only have trained staff, but provide color-coded descriptions for each item, for your individualized shopping experience.
You can find us in…….Bonner Springs, Spring Hill, Gardner, Ottawa, Baldwin and Emporia!